Here is a table I designed and built as a wedding gift. The main feature is the drawer case suspended from the four legs but independent from the top. The legs are four stairway balusters.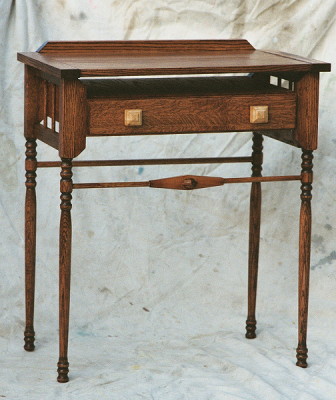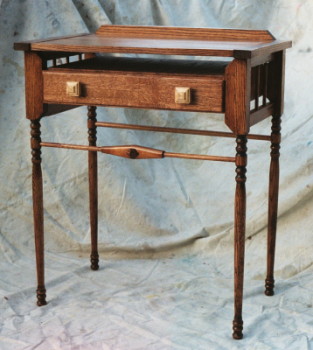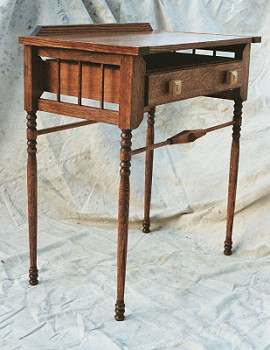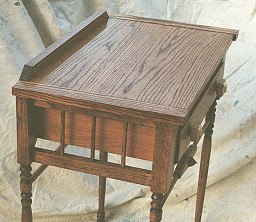 The drawer front is made from quartersawn Red Oak with shop made Maple pulls.  The top is solid Oak with breadboard ends.

The case that holds the drawer is made from Cherry.



Custom Fine Furniture by Alan Young

114 Woodward Ypsilanti, Michigan 48197

734 218-5803








114 Woodward Ypsilanti, Michigan 48197

734 218-5803