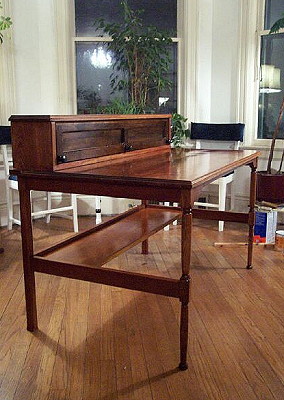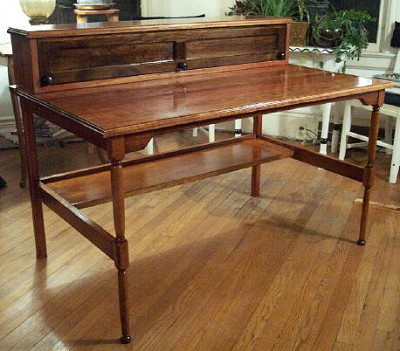 Two computers will sit on the floor under this desk. Printers will sit on the lower shelf, monitors will sit on the long box unit at the rear of the top. The working surface will be for the mouse and the keyboards. The long box will hold CD's

The desk is constructed of solid cherry for the legs, stretchers and the top. The lower shelf and the back of box are birch plywood, and the box bottom which is poplar. The box top is cherry and the  box front is walnut with shop turned walnut pulls.  The front legs are turned, The back legs are square with a 1/4 inch round over on all side.

The top hinges open on interior dowels and slides back for access to storage.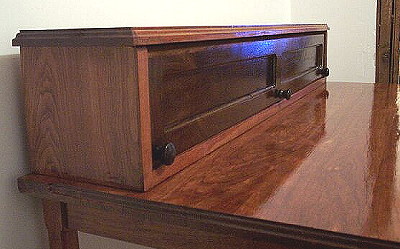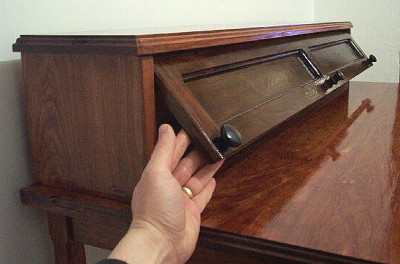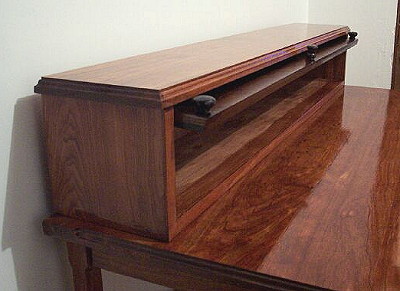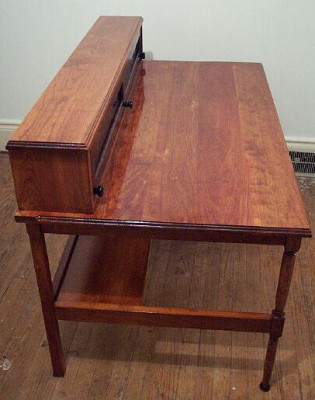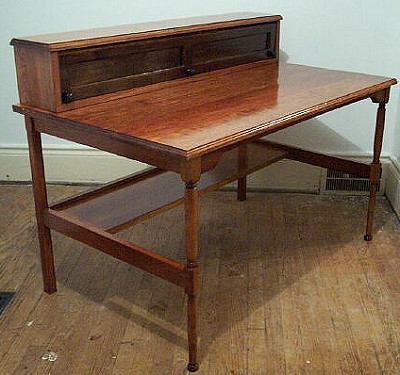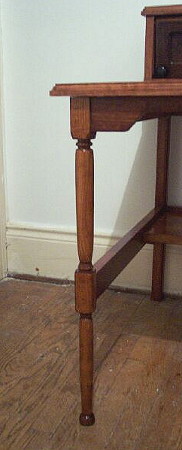 Custom Fine Furniture by Alan Young

114 Woodward Ypsilanti, Michigan 48197

734 218-5803








114 Woodward Ypsilanti, Michigan 48197

734 218-5803